Apr 10, 2019 10:00 AM
J. Dalton Mitchell wins undergraduate research award at ACS Orlando 2019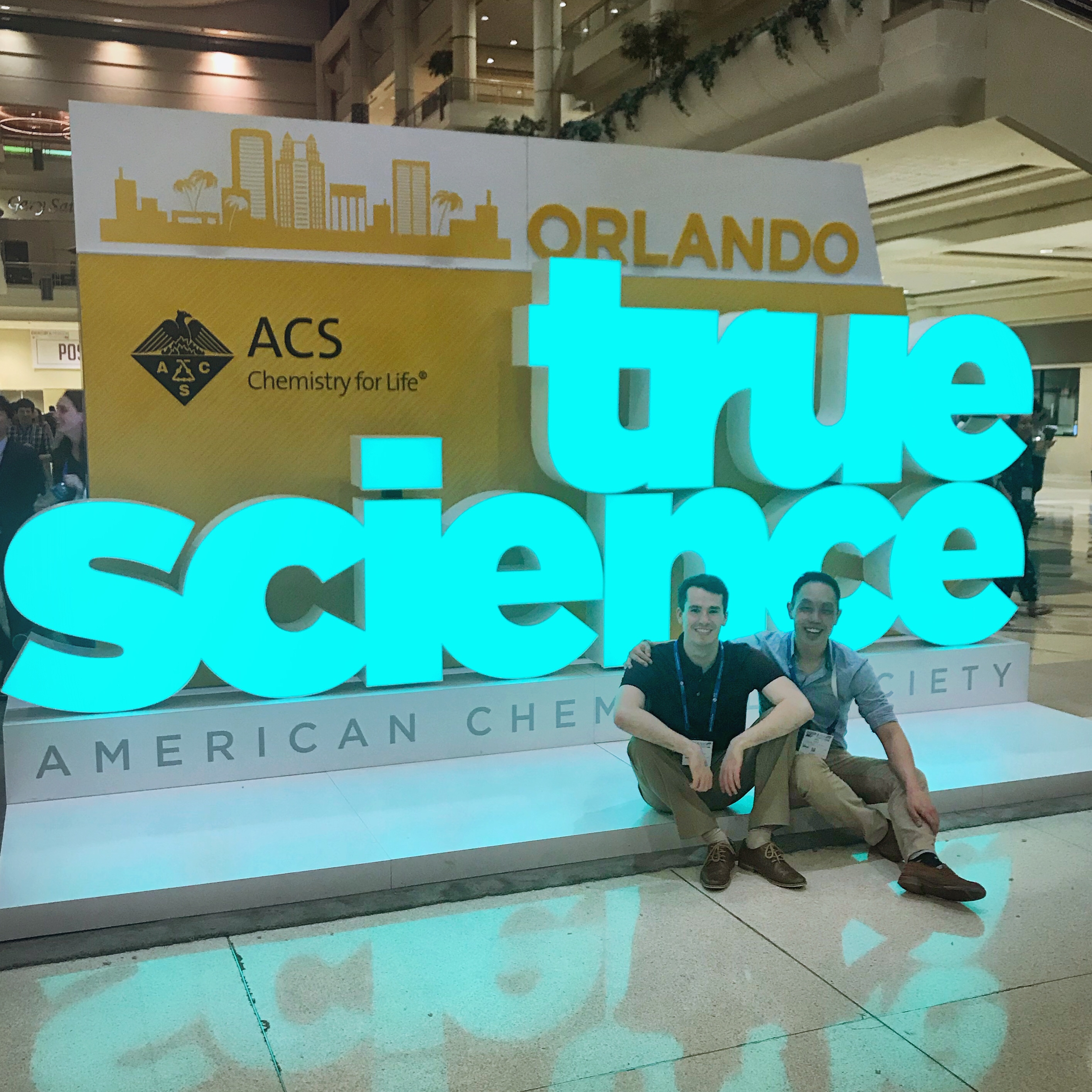 Above: J. Dalton Mitchell (left) and Jeffrey Ting (right) at ACS 2019 in Orlado.
This week at the American Chemical Society National Meeting & Expo in Orlando, IME (University of Chicago) undergraduate student J. Dalton Mitchell was selected for an award in the Undergraduate Research in Polymer Science Symposium, sponsored by the POLY division and POLY IAB. Dalton placed 2nd in his oral presentation on the "Synthesis and Assembly of Zwitterionic PMPC-based Block Copolymers," which includes a certificate and $300 prize.
Dalton's project on designing new charged materials is supported by the recently renewed Center for Hierarchical Materials Design (CHiMaD), working along NIST-CHiMaD Postdoctoral Research Fellow Dr. Jeffrey Ting in Tirrell Research Group at University of Chicago.